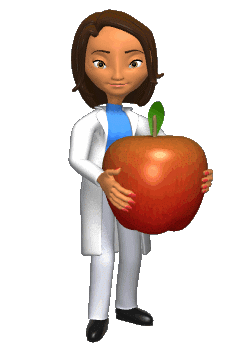 Nutrition Links for Parents
Parents, learning how to improve your children's eating habits and influence them to not only eat better, but to learn more about the food they are eating is crucial. Below are some links that will aid you in understanding their nutritional needs.
Visit the below link for great family nutritional information and tips:
School Lunch...the Reality

-

School lunches today serve more fresh fruits, vegetables, grains, and low fat meats and dairy than ever before.

Your school nutrition team is dedicated to helping the students of JISD learn to make healthy choices and

maintain a healthy weight.

These food service professionals prepare and serve age appropriate portions to

provide balanced, nutritious, and satisfying meals at a competitively low price.



Growth During the Preschool Years
Is my child growing the way he or she should be?
There is a wide range of "normal" growth. Between the ages of 2 and 5, the average child grows about 2 ½ inches taller each year, and also gains 4 to 5 pounds each year.
Growth charts are a good way to monitor your child's growth and health.

You and your preschooler's doctor are partners in maintaining your child's health. Your preschooler's growth over time is an important sign of good health and nutrition.

Visit your doctor regularly. As part of the visit, the doctor will weigh and
measure your child. He or she can then plot your child's information on a growth chart. Over time, the curve of the growth chart will show your child's growth pattern and whether height and weight growth are increasing at the same rate. Your doctor will monitor the growth chart to be sure your child continues to follow the same "curve" over time and the growth pattern does not unexpectedly change.